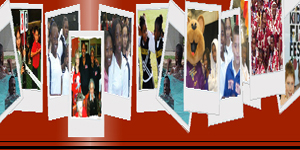 ---

Andrea Nelson takes her hat off to the Dallas Community Youth Development Program. She says that her daughter, Brandi Nelson, would sleep in on Saturdays, not budging until well after noon. After getting involved with the Youth Advisory Committee/Leadership Development Program, Brandi eagerly woke up at the crack of dawn, taking the lead on community service projects or preparing to tour colleges or universities.
Ms. Nelson believes that this program gave her daughter the ability to recognize that "It's not where you're from, but where you're going that matters." She credits this leadership experience for her daughter's awareness and better preparation for life beyond high school. Brandi is a freshman at Navarro College in Corsicana, Texas, and actively involved in student organizations on campus.
The Community Council of Greater Dallas provides after-school and enrichment activities for more than 2,000 youth per year, as well as promoting healthier lifestyles for children and access to benefits programs. The Dallas Commission on Children and Youth addresses solutions for youth issues, including reducing truancy and dropout rates.