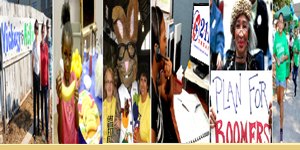 ---
The Community Council of Greater Dallas strongly encourages involvement. Working together works best. Everyone can make a difference.
Finding solutions and leveraging community resources to address local concerns is the hallmark of the Community Council. The Council conducts its business to be a good steward of your gift and the public's investment.

Participate in the Council's Activities


If you are a human service provider, policy maker, consumer, funder, researcher, or concerned individual, there is a role for you at the Community Council of Greater Dallas. Contact Council staff in the areas of your interest by
clicking here
.
Volunteer
To find out how you can help with the Council's work, click here.

Donate to the Council
Your financial contribution will support the Community Council of Greater Dallas' research, planning and action addressing the Dallas community's most urgent human service needs.

Click here to Donate.


For more ways to help,click here.