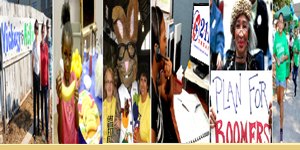 ---
The Community Council of Greater Dallas began as the Council of Social Agencies in 1940. Member agencies then and now work to provide the best, most efficient services possible to improve the quality of life for Dallas citizens.
The Community Council currently includes over 120 agencies. The organization works with its members on advocacy for human services issues, collaborative efforts and coalitions to address ongoing and emerging community needs.
The organization serves as fiscal agent for The Dallas Area Agency on Aging and Community Youth Development. It also maintains custodial accounts for 13 smaller nonprofits and maintains a group health insurance plan for 25 agencies.
The Community Council also recognizes outstanding human services programs and individuals through presenting the Excellence in Human Service Programming and Distinguished Human Service Professional Awards at its Annual Meeting in alternating years.